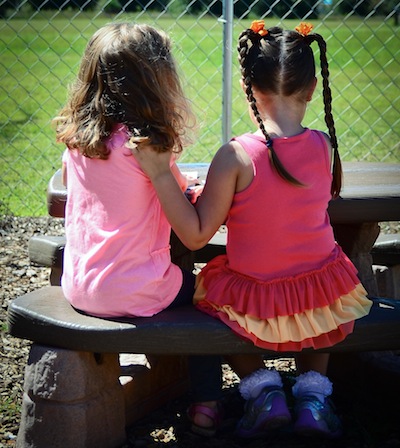 What to Expect at Faith Preparatory School...
Here at Faith Prep, children are given opportunities to learn new skills, develop their gifts and talents and appreciate God's creation. Our mission is to provide a high quality, faith- based educational program to young children, in a welcoming and loving atmosphere, where families are affirmed and strengthened.
Our curriculum is faith-based and developmentally age-appropriate. It is designed to meet the spiritual, emotional, social, physical and mental developmental needs of your child. We believe that play is the best way to teach your child. We provide structured time with learning activities developed around our monthly themes. All this, at an affordable price!
Faith Preparatory School is governed by a board of directors, managed on a daily basis by a Florida Voluntary Pre-Kindergarten (VPK) Credentialed director, with Florida VPK Credentialed teachers.
Faith Preparatory School does not discriminate on the basis of race, religion, national origin, color or sex.
Our Executive Director, Ericka Brown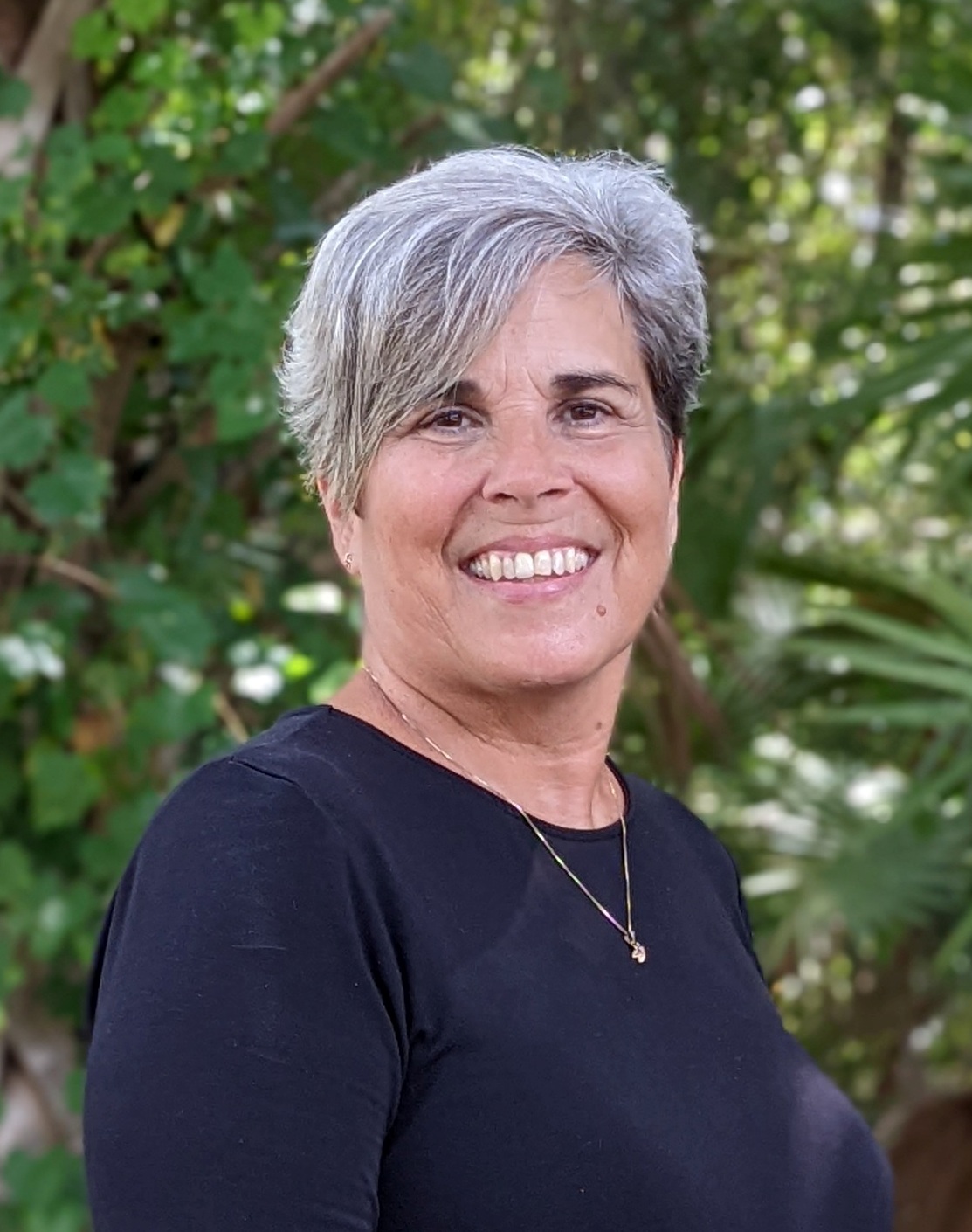 Ms. Ericka is the Executive Director at Faith Preparatory School. Having a passion for children and having worked in the education field for a long time, this is a dream "job" come true!
She has an AS degree from the University of Hawaii and a b-zillion credits towards her Bachelors…one day (maybe before retirement) she'll get there! She has held every position at a preschool and believes each one has its benefits, and that each one has prepared her to do exactly what she is doing today!
Ms. Ericka and her husband Craig (aka: Johnny Appleseed, the Cat in the Hat, the Conductor and whoever else we dream up!) have 4 children. Tina and her husband, (retired USAF Senior Master Sargeant (E8)) Laurence, live in Niceville, FL. They have two girls; Chelsea (who graduated college May 2018!) and Harlee, who graduated high school June 2021. Darren and his wife, Becca, live in Alexander, NC (just outside Asheville) and have three boys, Davok, Kaden and Nakoa and daughter, Aislynn. Justin and his wife, Lisa, live in Bristol, TN and have 3 children, Jackson, Peyton and Ellie. Alysen and her son, Harrison, live in Port Charlotte. If you lost count… that's 10 grandbabies! Craig and Ericka visit them as often as possible!
They are a military family. Craig retired from the U. S. Coast Guard in 1997 after 23 years active service. Son-in-law Laurence retired from the U.S. Air Force February 2021, with over 26 years active service. Daughter Alysen served nearly 6 years active duty with the U. S. Coast Guard. Ericka grew up in the military as her father was career U. S. Coast Guard, having served 27 years active service. ♥
Alysen Lucas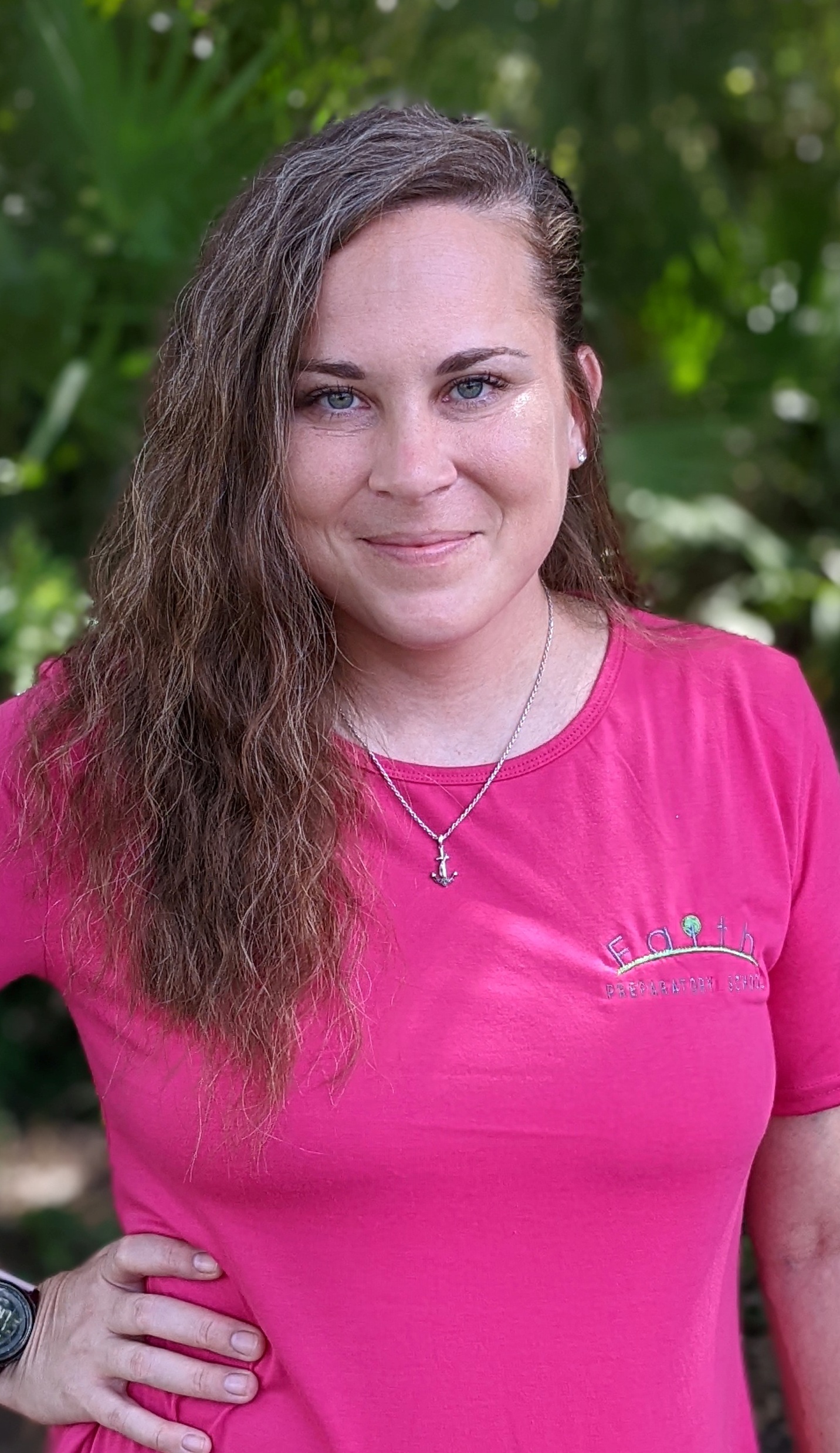 Ms. Alysen was born in Mobile, Alabama and three years later, moved to Honolulu for 5 years with her family. They returned to Mobile for a few years before moving to Florida in 2002. She attended Port Charlotte High School and graduated in 2007.
Ms. Alysen joined the U.S. Coast Guard in 2008 and served 6 years which allowed her to travel afar, including duty stations in Louisiana, California, and North Carolina. Ms. Alysen has the awesome memory and experience of being stationed in the same U. S. Coast Guard Cutter MORGENTHAU as her grandfather, 40 years later, to the month! Her grandfather was a USCGC MORGENTHAU "plankowner", an original crewmember. She was honorably discharged as an E5 not long after her son, Harrison, was born in March of 2014 and stayed at home for his first two years. She loved teaching him at home and was determined to make just about everything a 'teachable moment'. The joy of watching a little one grow and learn is something that stuck with her.
After moving back to Florida in April of 2017, she pursued a degree in Early Childhood Education through American Military University, while teaching two days a week at Faith Prep. Ms. Alysen received her Associates Degree in Early Childhood Education in August 2018. Her son, Harrison, was a Faith Prep student through Kindergarten and is a fourth grader in their hybrid homeschool program.
Annie Sifrit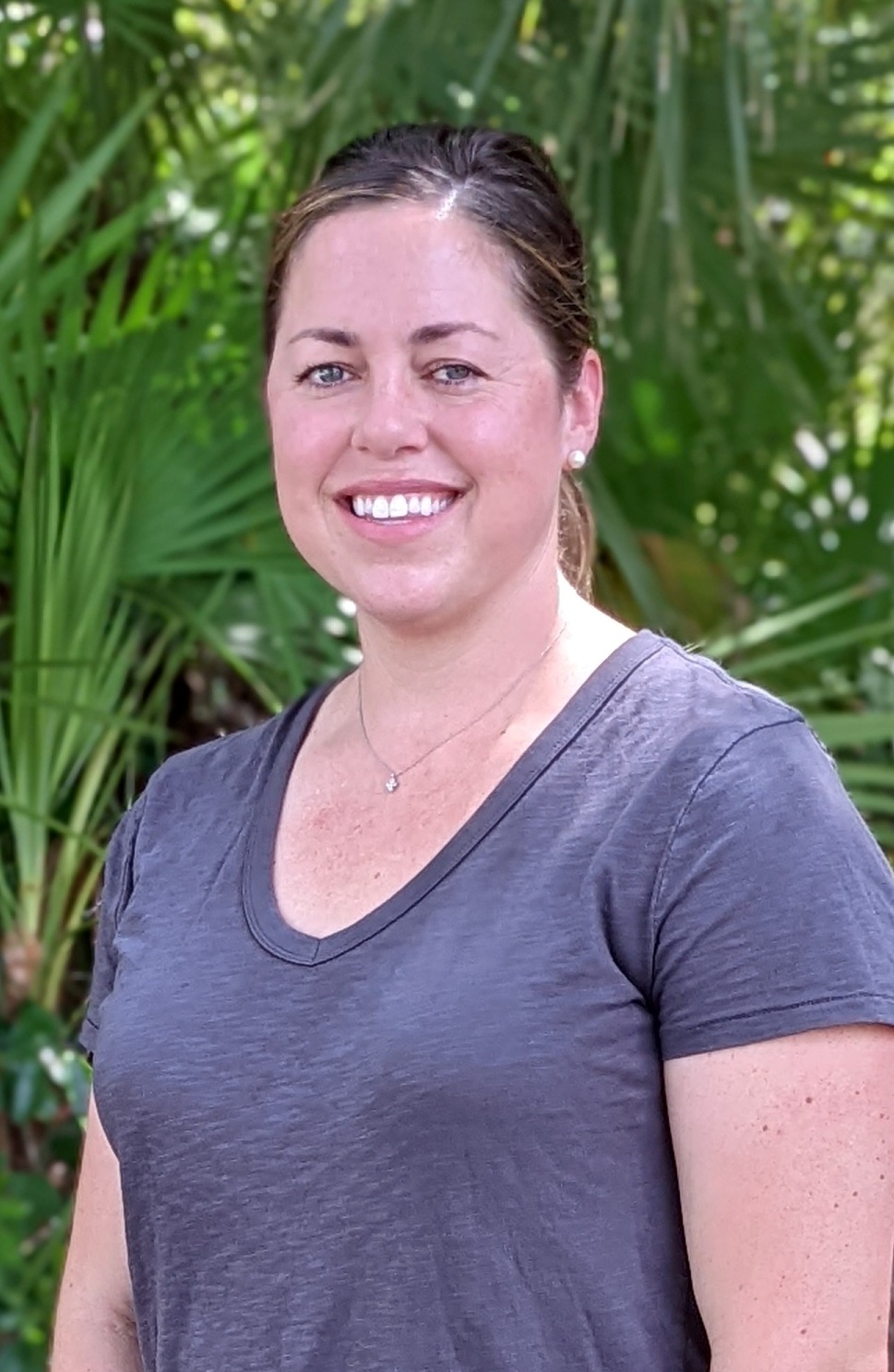 Ms. Annie's three children have all gone through Ms. Ericka's preschool and VPK programs and have grown leaps and bounds in confidence and development.
Upon completing high school locally at Charlotte High School, she went on to Florida State University where she majored in Finance. She and her high school sweetheart, Brett, married in 2003, and moved back to Charlotte County after Brett completed his Masters Degree in Tax at the University of Central Florida. She worked with an interior decorator locally and she and Brett began a family. During this time, Brett completed law school and now works at the Farr Law Firm doing Estate and Trust planning and Real Estate. They have three children: Corbin, Lily and Walker. They love watching their children develop a love for learning, and watching how unique each child is!
In their spare time they enjoy traveling, attending their children's sporting events, being with family, watching Florida State football, and going to the beach. Ms. Annie looks forward to instilling a love for learning and loving one another, just as this program has done for her children.
Ashley McCarty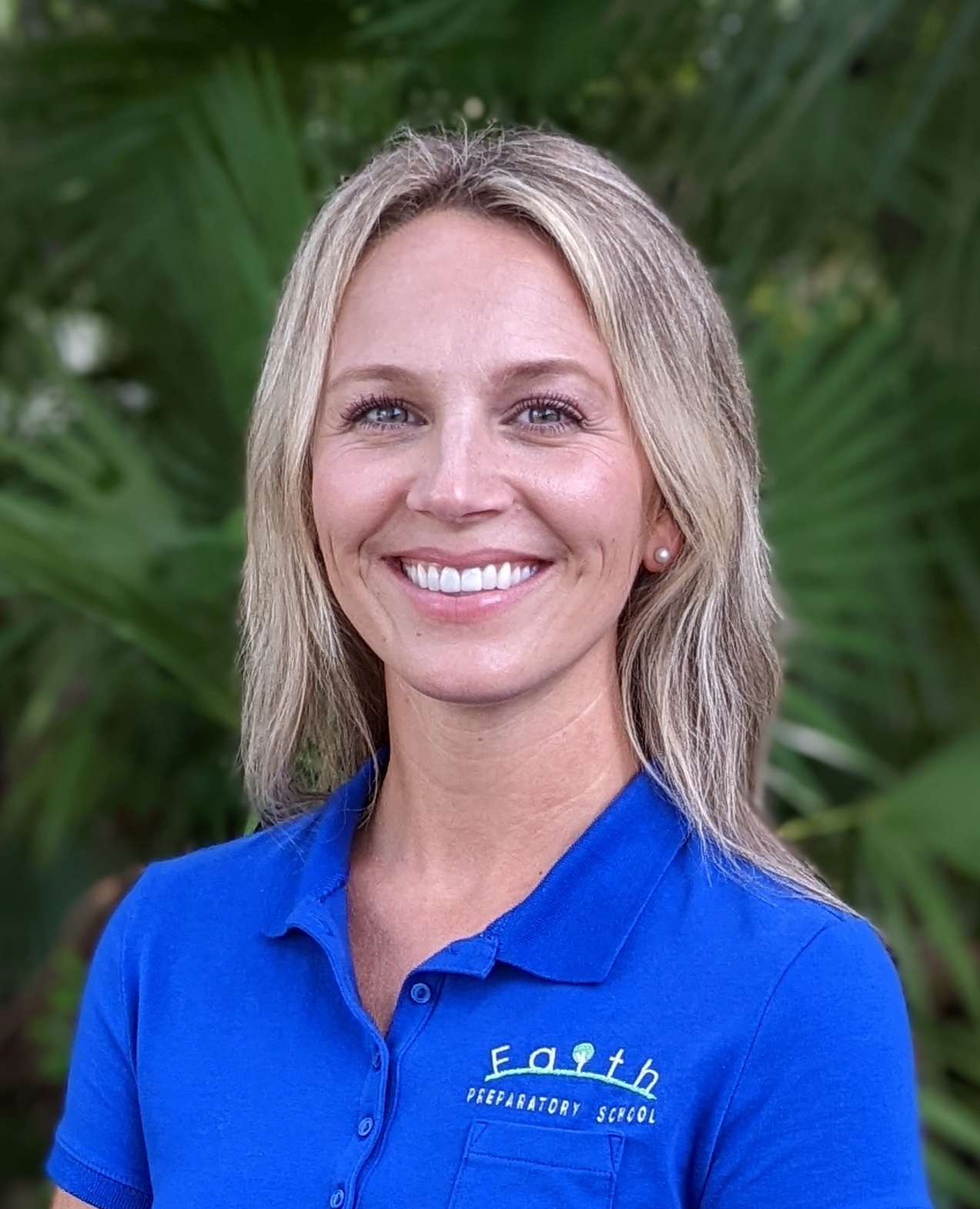 Ms. Ashley has been in the education field for over a decade. She graduated from Florida Atlantic University in 2007 with a Bachelor's Degree in Elementary Education. She then went on to complete her Master's Degree in Reading Education K-12 at the University of South Florida (Sarasota- Bradenton) in 2011. Working with children has always been a joy for Ms. Ashley. Prior to graduating high school locally, she taught swim lessons and volunteered working with children in the community. She has lived in the Charlotte County area since she was in middle school.
Ms. Ashley is a firefighter and Army National Guard wife. Both of her daughters attend Faith Preparatory School. She believes that the hands-on learning environment of the school has helped her children thrive in their educational journey. Ms. Ashley teaches students in the new homeschool hybrid program.
Dawn Davis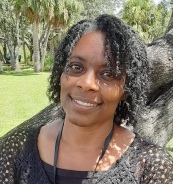 Ms. Dawn was born in Montréal, Québec, Canada and was raised in Toronto, Ontario, Canada. She has been serving the Lord in Children's Ministry in Canada and in the United States for over 20 years, and has acquired a wealth of knowledge and experience from seasoned mentors. She attended Bible College in Oshawa, Ontario and studied Theology and Early Childhood Education.
Ms. Dawn is married to Minister Roger Davis and has 3 daughters who attended preschool under the leadership of Ms Ericka Brown. She has had the opportunity to be a Girls Club Mentor and Youth Ministry Director and is currently teaching Sunday School and Bible Classes in her local church, at the preschool and at elementary levels. Ms. Dawn is enjoying her role at Faith Prep and is looking forward to the Lord's blessings there!
Elizabeth Ziegelbauer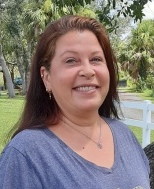 .
.
.
.
.
.
Emily Bartlett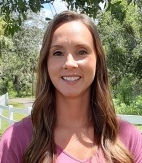 Ms. Emily was born and raised in Erie, Pennsylvania. Ms. Emily moved to Florida in 2001. She has 3 children, Mckenna, Landon and Weston. Both Landon and Weston went through Ms. Ericka's preschool and VPK.

Ms. Emily finished the Florida Child Care Professional Credential (FCCPC) program and is VPK certified. She is continuing her education in the field of Early Childhood Education.

In her spare time, Ms. Emily enjoys attending her children's many sporting events, going to the beach, paddle boarding and watching movies with her family.

Ms. Emily feels so blessed to be apart of the Faith Prep family and feels like she has found her calling!
Genie Scoggins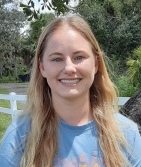 .
.
.
.
.
.
Hannah Meredith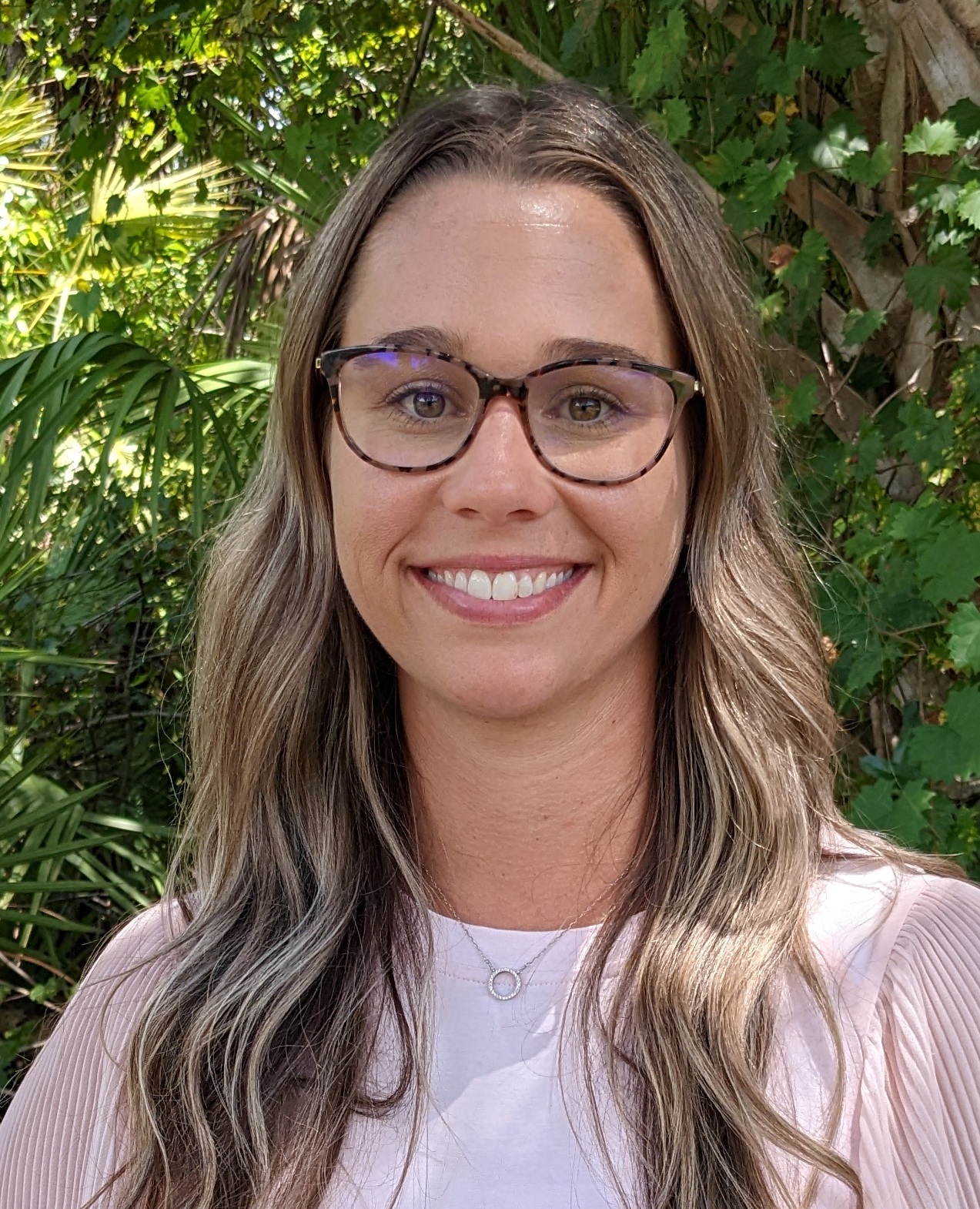 Ms. Hannah was born and raised in Arcadia, Florida were she graduated high school in 2008. She received her AS degree from South Florida State College right after meeting her husband in 2010. She worked for several years in the medical field before marrying her husband in 2015 and starting a family. She was a stay-at-home momma for almost 7 years before joining the Faith Prep family! Ms. Hannah's husband works in the electrical industry as the Director of Operations for a company in SW Florida. They have two children, Hunter and Emersyn, who both attend Faith Prep School.

Ms. Hannah completed her education at Florida Southwestern State College with a major in Elementary Education in 2019. She works in the front office while both of her children are in class. She spends her days off homeschooling and homesteading! She has chickens, cows, momma donkey, dogs and hopefully soon, rabbits and goats. She and her family enjoy being outdoors, gardening, farming, spending time on the water and making new memories!
Jenni Baumhardt
Ms. Jenni was born and raised in Port Charlotte and attended Port Charlotte High School. After high school, she attended and graduated from Keiser University with an Associates of Science degree.
Ms. Jenni has 2 children, Chase and Brooklyn, who both attended Faith Prep. Chase plays baseball and Brooklyn does gymnastics. Ms. Jenni loves to make things, go to the beach, read, and spend a lot of time at children's sports activities and with her family. They also love to go to Universal Studios. Ms. Jenni was a VPK teacher for 4 years, but took a break from teaching to raise her children. Now that both her kids are in elementary school, she wasn't ready to leave Faith Prep! She feels very blessed to be a part of the Faith Prep family and looks forward to an amazing school year!
Kate Chalone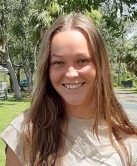 .
.
.
.
.
.
Kim Davis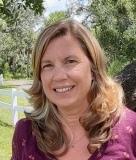 Ms. Kim has her degree in Elementary Education with validations in learning disabilities and early childhood. She is a member of NAEYC since 1994, UMAP since 2010, and has been teaching preschool since 1988. In her free time, Ms. Kim enjoys reading, watching movies, all things zombies and Sesame Street. Ms. Kim married her husband Jeff in 1996. He is a physical therpaist at Fawcett Memorial Hospital's outpatient clinic. He enjoys golf, football and super heroes. Kim and Jeff have two children. Her son, Jacob, loves to read, write poetry, and enjoy manga comics. Her daughter, Becky, attends college in Savanah, GA. She is a golfer and a babysitter.
Leanna Bianchi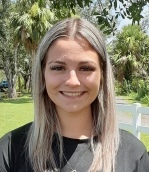 Ms.Leanna was born in raised in Port Charlotte, Florida. She attended Charlotte High School and graduated in 2022. She is pursuing a bachelors degree in elementary education at Florida Southwestern State College. Ms. Leanna previously served in the Children's Ministry at Deep Creek Community Church for 4+ years. In her spare time, Ms. Leanna enjoys spending time with her family and friends and loves to seek adventure. Ms. Leanna has a little brother who attended Faith Prep for 2 years. She is very excited to be a part of our Faith Prep team and is looking forward to expanding her knowledge in preparation for her future career.
Lindsey Bongo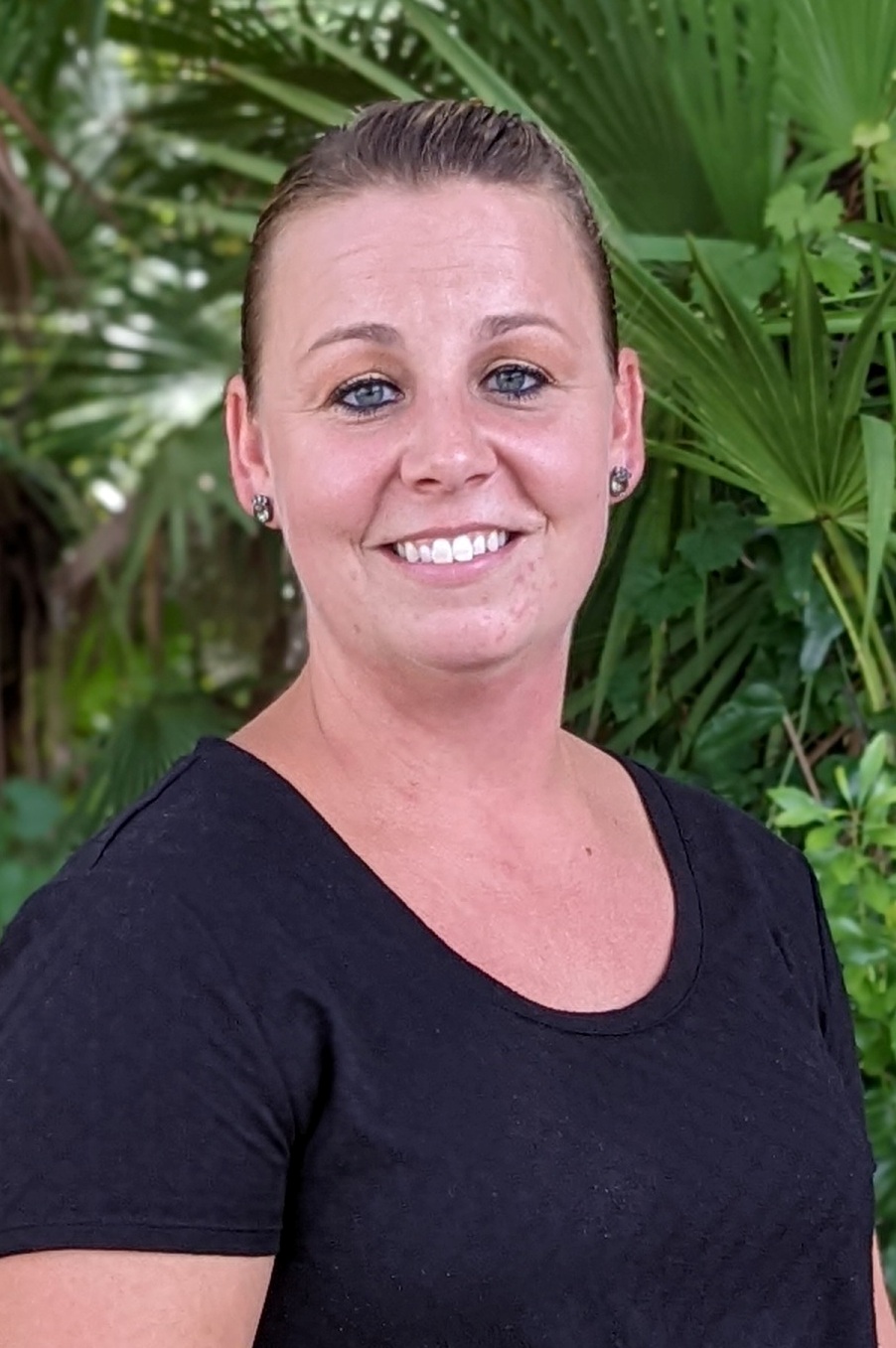 Ms. Lindsey was born and raised in Indiana and moved to Florida in 2015. She graduated college from Purdue University with her BA in Early Childhood Education and Family and Child Services degree in 2010. She has worked as a preschool teacher for 12 years and did developmental therapy in children's homes.
Ms. Lindsey is married and has two boys who currently attend Faith Preparatory School of Lake Suzy. They keep her busy by being involved in different sports throughout the year.
In her free time, Ms. Lindsey loves to travel and go camping with her family. She loves to travel back to Indiana, as much as possible, to visit her family. She loves to swim, go to the beach, bake, and just spend time with her family
Michele Porcaro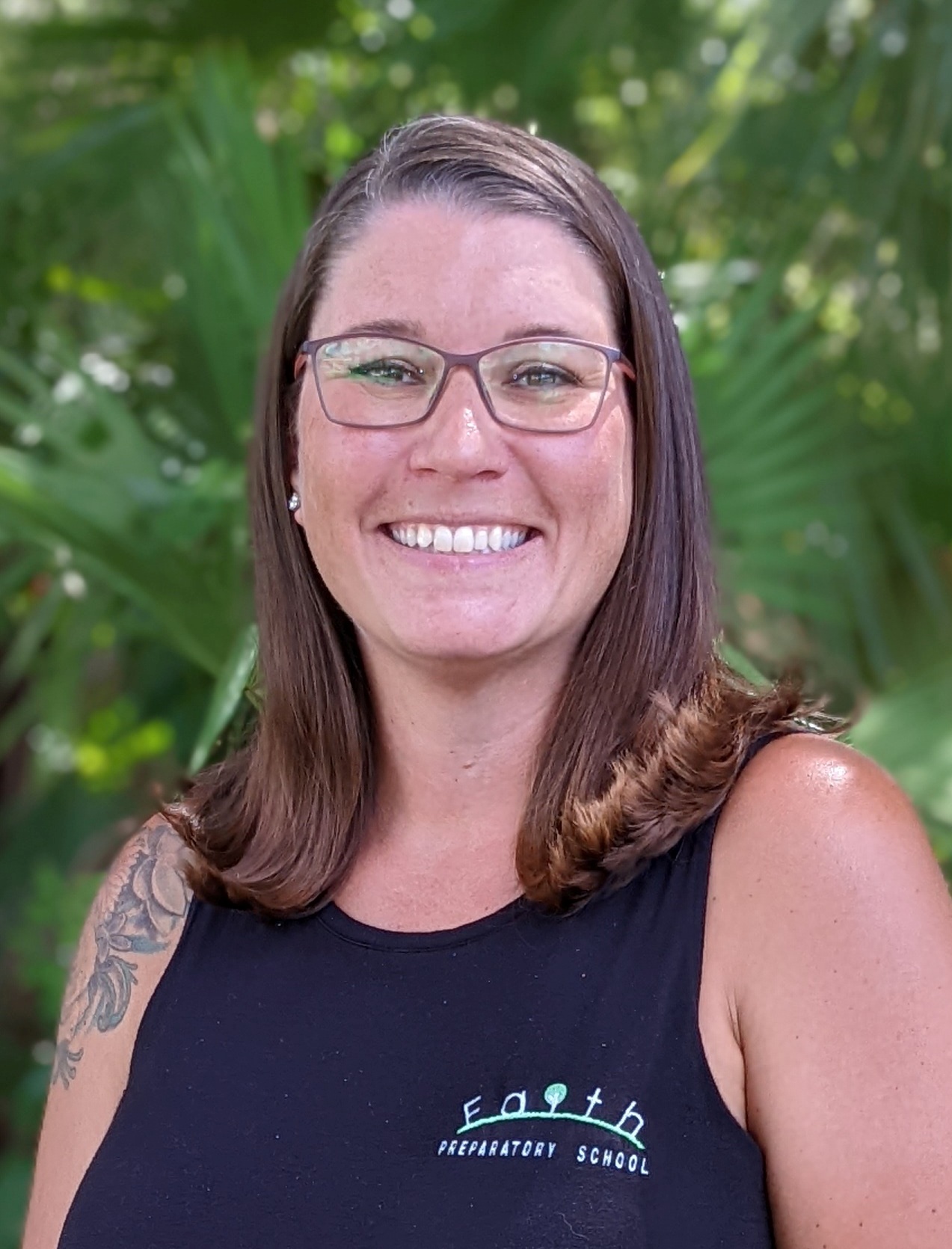 Ms. Michele was born and raised in Westland, Michigan. She graduated from Livonia Franklin High School in 2000. Ms.Michele is a proud Army wife to her husband, Jeff. They married in 2004 and were stationed at Fort Benning, Georgia for four years. After Jeff's honorable discharge, they made their home in Punta Gorda in 2008.
In 2011, Ms.Michele and Jeff welcomed their son, Cash. Cash is a graduate of Faith Prep and attends Wilson Hill Academy. Cash is a Lego lover and makes amazing Lego creations, loves reading, dinosaurs, Godzilla and playing with our goldendoodle, Cooper.
Ms. Michele credits Faith Prep and Ms. Ericka for helping her to find her "calling" of being a preschool teacher. She started volunteering when Cash was in the 3's class and fell in love with the preschool atmosphere and most importantly, the kids. She has been teaching the 3's class since 2015 and loves being a part of helping the students learn and grow each day, sharing the love of Jesus with each child and making sure that each student that leaves her class knows that they are smart, loved and a child of God. Ms. Michele loves being a part of the amazing sisterhood of Faith Prep teachers and is thankful to call all the Faith Prep staff not only her coworkers, but her family.
When Ms. Michele isn't teaching or helping out at school, she enjoys spending time with her family and friends, hanging out in her pool, going to the beach, staying healthy with long walks and exercise, cooking and baking tasty treats, crafting and reading.
Michele VanderSpoel
My name is Michele VanderSpoel, AKA Ms. Michele. I was born in Long Island, NY and lived there until I was thirteen, when we moved to Florida to be closer to our family. I am a proud mother of three handsome boys and a beautiful girl, Chase (22), Logan (20), Shane (17) and Jessa (7). Chase graduated from Port Charlotte High school and is pursuing a degree in ministry at Bayside College. Logan graduated from Port Charlotte High school, loves traveling and wants to pursue a career as a flight attendant and is very computer savvy. Shane is a Senior and wants to attend EMT and the fire program after graduation. Jessa is in dance and cheerleading and is a smart, adorable and loving little girl who completes our family. I am married to my husband Nathan who works for SRM as a supervisor. He enjoys Jiu jitsu, fishing, and spending time with our family. During my free time I enjoy spending time with my big wonderful family, going to the beach, camping, swimming and gardening.
I have been teaching preschool aged children since I graduated high school in 1997. During that time I have earned my Child Development Associate certification, first aid and CPR, Developmentally Appropriate Practices with infants and toddlers, Behavior Observation and Screening in child care and my Associates of Science in Early Childhood Education. I am honored to work at Faith Preparatory School of Lake Suzy and feel so blessed to be a part of this wonderful group. Waking up every day and giving each student a safe and nurturing environment is one of the most rewarding professions, I love what I do! Some of my favorite things to do with the children are science activities, enjoying nature and reading fun books and dancing.
Natalie Orobello

Ms. Natalie was born and raised on Long Island, New York and attended SUNY Cortland. She has a Bachelor's degree in Liberal Arts and continued her education through the Education Preparation Institute at the State College of Florida. She is certified to teach Pre-kindergarten to 3rd grade, Elementary Education (K-6th) and also has her ESOL and Reading Endorsements. She has worked in the field of early childhood education for over 25 years. As an educator, Ms. Natalie feels it is her mission to create a nurturing, motivating and stimulating environment to help all children reach their full potential.

Ms. Natalie and her husband, Scott, have been married 23 years and have a beautiful daughter named Rachel, who is a Faith Prep Alum. In her free time, she enjoys gardening, baking,hiking, snorkeling and spending quality time with family and friends.
Nora Wunder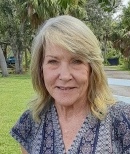 Ms. Nora was born and raised on Long Island, NY. She moved to Port Charlotte in 1992 along with her husband and 2 children. Ms. Nora has 4 grands that are between 12 yrs. and 20yrs old.

Ms. Nora worked in banking and human resources before earning her Child Development Associate certification. Shortly after that she was blessed to have the opportunity to become a stay-at-home grandma along with her husband until each child attended school. It was during that time when she knew her calling was with children. For the past 7 years she has worked in childcare at a Christian school. Ms. Nora has volunteered in the children's ministry of her church caring for children and teaching children bible classes for many years.

In her spare time Ms. Nora spends time with her family, doing DIY home projects, sewing and crocheting.

Ms. Nora is grateful to be working at Faith Preparatory and is looking forward to a great year.
Rochelle Jones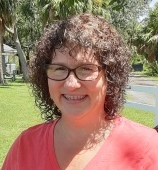 Ms. Rochelle was born and raised in Mt. Pocono, Pennsylvania. She married her husband, Haydn, in 1996. They were blessed with two boys, Lucas and Evan, and in 2002 they moved to England, near Haydn's family. While living in England for 18 years they were blessed with a daughter, Kaela. Ms. Rochelle also has two gorgeous grandchildren, Hunter and Maui. She says being a grandma is the best! While living in England Ms. Rochelle was a stay-at-home mom for many years. She then worked at a primary school for 7 years as a teaching assistant in Reception (kindergarten) class, year 1 and year 3. At their church in England, Ms. Rochelle taught Sunday school and helped with the church youth clubs. She looks forward to getting involved in their new church, Family Church PC.
Ms. Rochelle loves being with her family, and is very grateful to have all the family living here in Port Charlotte. In her spare time she enjoys family game nights, exploring new places, going for walks, bike riding and watching the beautiful Florida sunsets.
Ms Rochelle considers it very rewarding to teach and work with children. She feels very honored and blessed to be part of the Faith Preparatory family.
Samantha Creekmore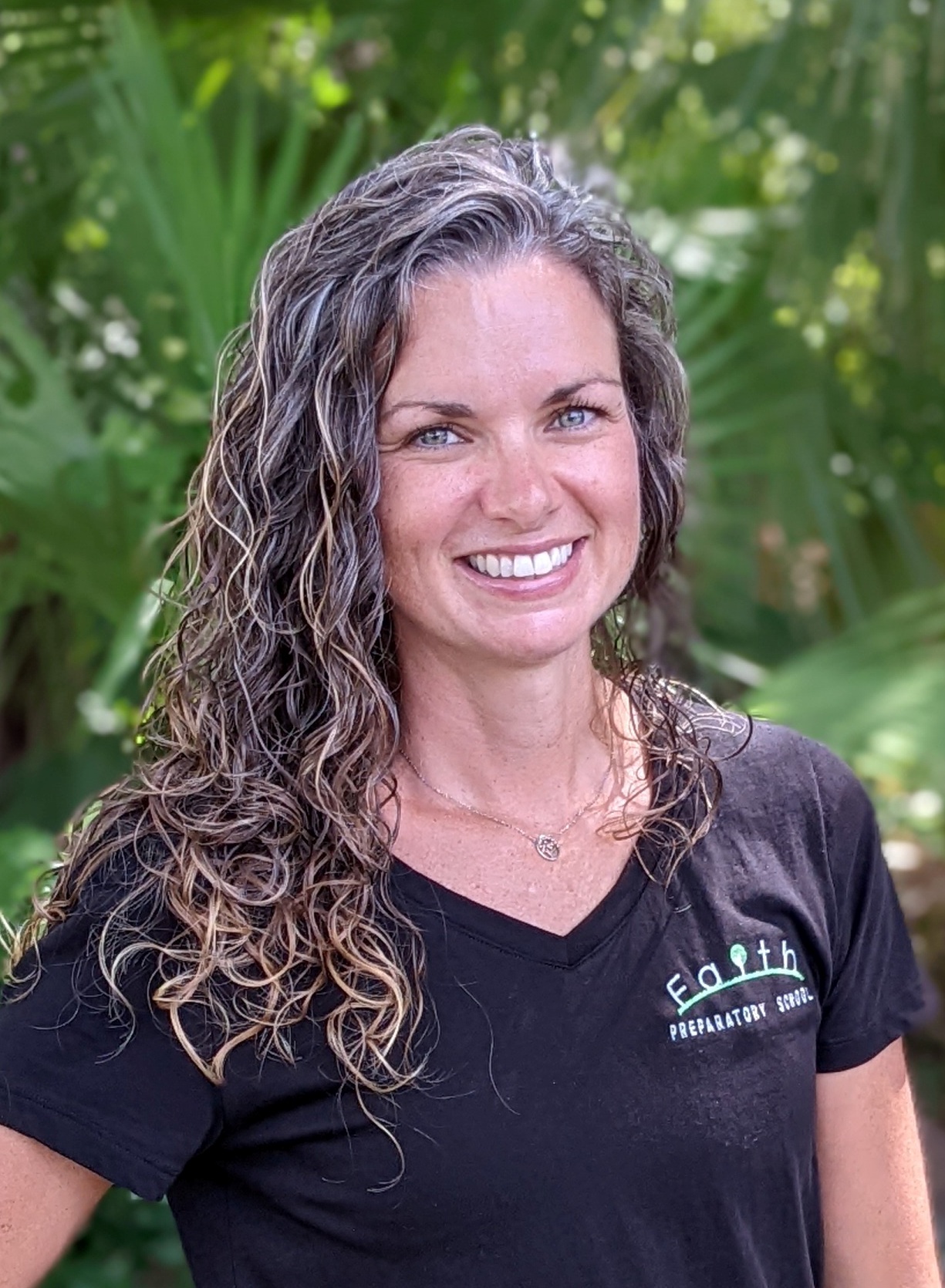 Ms. Samantha originally moved to Punta Gorda, FL in 1998 from Virginia, where she was born and raised. She returned to Florida to be closer to family in 2012 after several years in Georgia. While in Georgia she attended Georgia Highlands College and worked in the banking industry.
Shortly after her return to Florida she met her husband, Chris. Chris is a licensed General Contractor and runs his own business. Together they have two young boys.
Ms. Samantha comes to Faith Prep after spending the early years as a mom at home raising her two boys. Her role as stay at home mama then morphed into homeschool mama. Ms. Samantha's oldest son attended during its first year, but now she is excited for both of her boys to blossom this coming year in Faith Prep's Hybrid Homeschool program.
In her spare time, Ms. Samantha enjoys reading, gardening, biking, making macrame projects, camping, spending time with friends and family, and exploring new places.
Ms. Samantha looks forward to learning and growing in her roll at Faith Prep.
Tracey Sacilowski
Ms. Tracey was born in Long Island, NY. She moved to Port Charlotte in 6th grade, where she met her future husband Matt. After graduating from Port Charlotte High, Matt joined the United States Air Force. They lived in Missouri for 6 years and grew their family of 5 there while Ms. Tracey worked at the Child Development Center on Whiteman AFB.
After returning to Charlotte County to live closer to family, Ms. Tracey started to work for Ms. Ericka. All 3 of her children, Juliana, Elizabeth, and Joey, went through Ms. Ericka's preschool program. Ms. Tracey's husband, Matt, works as an Insurance agent in Punta Gorda. Juliana and Elizabeth are very involved in competition dance and Joey is busy with baseball and basketball. Ms. Tracey and her family have been long time members of Deep Creek Community Church, where she is the coordinator for the 2-year-old Sunday School program. The Sacilowski's like to spend their free time with family, camping, fishing, and going to the beach.
Valerie Rowe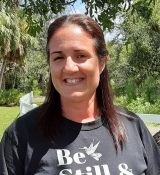 Ms. Valerie was born in Islip, NY and moved to sunny Florida with her family when she was 3 years old. She attended Charlotte high school and graduated from there in 2000.
Ms. Valerie met her husband in 2007 while volunteering with Habitat for Humanity. They were married in 2011 and have 2 children, son Seth and daughter Olivia. Olivia attended Faith Prep's preschool and VPK program. Ms Valerie is excited to be back at Faith Prep to teach now.
In her spare time, Ms. Valerie enjoys hiking, traveling and riding her bike. Her favorite thing is spending time with her family and enjoying the outside life. Ms. Valerie feels very blessed to be a part of Faith Prep's team and is looking forward to spending time with your children.